<![if !vml]>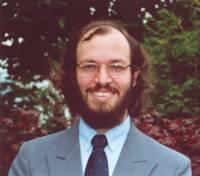 <![endif]>
Biography
Known as nanorobot pioneer, Cavalcanti is the medical nanorobotics inventor for the pratical hardware architecture of nanorobots, which was integrated as a model based on nanobioelectronics for applications in environmental monitoring, brain aneurysm, diabetes, cancer and cardiology. His advanced prototype provided a suitable integrated circuit approach, using an effective wireless platform for energy supply with cell phones and satellite, to enable the commercial implementation of nanorobots with long distance teleoperation and data transfer for health care, drug delivery, and laparoscopic nanosurgery.
Cavalcanti is Chairman and CEO of CAN Center for Automation in Nanobiotech NPO. As an engineer and world's leading expert on nanorobotics and nanorobot circuit manufacturing, Cavalcanti has participated in several enterprise project collaborations for the fast development of Nanotechnology and Biomolecular Engineering Automation. His major activities address new nanobiotechnology integration for interactive nanorobot instrumentation, which provide innovative devices solution for common medical use of nanorobots. He has also been working on several R&D projects related to autonomous systems, equipment prototyping and physically based simulation. Among other projects, the nanorobot inventor is also working on industrial manufacturing, publication of new books in Nanorobotics, and in the NCD - Nanorobot Control Design software commercialization.
Cavalcanti is a member of the editorial boards of Nanobiomedicine - InTech, Recent Patents on Nanotechnology - Bentham Science, and WIREs Nanomedicine and Nanobiotechnology - Wiley. He has been a reviewer for the IEEE Transactions on Automation Science and Engineering, and IEEE/ASME Transactions on Mechatronics, as well as a contributor on peer review processes of some other distinct journals. He joined IEEE in 2002 and also became an AAAS and ASME Member in 2007. In 2008, he was invited to become a contributor and reviewer of Nanomedicine: NBM - Elsevier. In 2009, he was invited to become a reviewer of Swiss National Science Foundation, providing technical assessment and recommendation for research funding on nanotechnology. Cavalcanti was also named a Senior Member of IEEE during the April 2013 Meeting.
<![if !supportEmptyParas]> <![endif]>
The nanorobot genius' work has an impact on current nanorobotics history, providing with the first nanorobot a legacy for coming generations.
<![if !supportEmptyParas]> <![endif]>
Cavalcanti earned a BSc. in Computer Science (1st Hons) from Sao Paulo State University, a M.S. in Electrical Engineering focusing on automation and control from State University of Campinas, Brazil, and a Ph.D. in Mechanical and Aerospace Engineering with specialization in Biomedical Engineering from Monash University, Australia.
Selected Awards
Ranked in the 25 Hottest Articles on Materials Science and Nanomedicine, ScienceDirect, 2010.
Ranked in the 4 Best Articles in Robotics Research - Recognizing Cutting Edge Robotics, Sage, 2010.
Most Accessed Article on Biology and Medicine 2008/2007, IOP Nanotechnology, 2009.
Included to the list Prominent Papers about Improving Healthcare Delivery, Penn State University, 2009.
Elsevier Patient Research Program - Nanomedicine, article selected for patients who have medical need, 2008.
IOP Select - Nanotechnology: Article award for novelty, significance and potential impact on future research, 2008.
Ranked in the 7 best high tech projects on applied 3D Simulations, US NSF-NSDL Scout Project, 2005.
Article selected for Plenary Lecture, IEEE - CACSD International Symposium on Computer Aided Control System Design, Glasgow, Scotland, UK, 2002.
Interview
Nanorobot for Brain Aneurysm, Gallery: Sneak peeks at 8 emerging technologies, TechRepublic, October 2009.
Nanorobot for Brain Aneurysm, Robotics, Small Investment, Business Exchange, Bloomberg Businessweek, March 2009.
Nanorobot for Brain Aneurysm, Emerging Technology Trends, Chris Jablonski, ZDNet, March 2009.
Nanorobots to improve health care, How new technologies are modifying our way of life, Roland Piquepaille's Technology Trends, May 2008.
Software Provides Peek into the Body - and the Future, Special Feature: Emerging Technologies, Medical Product Manufacturing News, Canon Communications LLC, Vol. 12, no. 2, pp. 22-23, March 2008.
Nanorobot Manufacturing for Medicine, Advanced Manufacturing Technology, Technical Insights, Frost & Sullivan, January 2008.
Nanorobots for drug delivery?, Emerging Technology Trends, Roland Piquepaille, Where Technology Means Business, ZDNet, December 2007.
Nanorobots for drug delivery?, How new technologies are modifying our way of life, Emerging Technology Trends, Roland Piquepaille, December 2007.
Virtual 3D nanorobots could lead to real cancer-fighting technology, Science Physics Tech Nano News, PhysOrg, December 2007.
Nanorobot for drug delivery and diagnosis, Lab Talk, Science Applications Industry, Nanotechweb, IOP, December 2007.
Medical Nanorobotics for Diabetes, Nanotechnology Interviews, The International Nanotechnology Business Directory, NanoVIP, January 2007.
Manufacturing Technology for Medical Nanorobots, News Journal, APNF Asia Pacific Nanotechnology Forum, Vol. 6, n. 1, January 2007.
Developments on Nanorobots with System on Chip May Advance Cancer Diagnosis, Cancer Treatment, Health Care News Articles, eMaxHealth, October 2006.
Medical Nanorobotics Feasibility, Interviews, Your Gateway to Everything Nanotech, Nanotechnology Now, November 2005.
New Nanorobotic Ideas, Big Things Happen in Small Places, Nanotechnology News Network, October 2004.
Nanorobot pioneer reveals status of simulator, stem cell work, The Global Nanobiotechnology Intelligence Source, NanoBiotech News, NHI Publications, Vol. 2, n. 36, pp. 4-5, September 2004.